OpenText World is our annual rendez-vous to get valuable information on the latest OpenText products, strengthen current relationships and do networking, as well as engaging in in-depth discussions with our OpenText referents, partners, and customers.
As the 2023 edition concluded some weeks ago, we wanted to outline the highlights from our participation.
1. AnswerModules is the Solution Extension Partner of the Year 2023
Four awards won in the last 5 years? Well, that's quite an achievement!
We're thrilled to have been awarded the OpenText Solution Extension Partner of the Year 2023 – another testament to the unwavering commitment and professionalism of our daily work.
We are grateful to see the value our solution Module Suite is delivering to our esteemed customers. Thank you!
2. Experiencing the future of AI
With the introduction of Aviator products, AI is becoming a reality within the OpenText ecosystem.  Module Suite has featured integration with LLM services since version 3.5, and there's more to come with version 3.6. (Register here for the upcoming webinar What's new in Module Suite 3.6).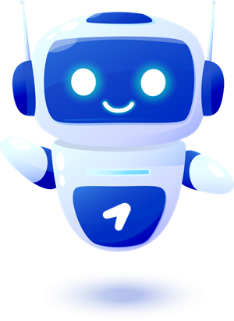 As shown by our CEO, in a blink of an eye, you can craft an application that includes an AI agent generating tailored documents for employees, based on your corporate Word templates, adeptly pulling in context-specific details such as, employee names, manager names, and IDs. Click here to watch the video.
Here is another example: in a matter of a couple of minutes, C.A.R.L., our Module Suite co-pilot, created a form designed to monitor and record the approval status of Marketing content, as well as crafting an automated workflow to manage the approval process.
3. The perfect ally for mobile and offline use-cases
Together with OpenText, we had the opportunity to present Smart Operations Checklists and Safety Forms, as well. This solution is particularly suitable for all those on-site workers in the Energy Sector that need to leverage the Extended ECM solution outside the office, be it from a tablet or a mobile phone, or even when there's no connection.
By leveraging Progressive Web Application (PWA), Module Suite helps you create secure mobile forms that allow field workers to actively take part in digital processes.
Curious to learn more? Contact us to request a demo!
4. Destination Cloud
In this OT World, Cloud transition was another pivotal topic that couldn't be left aside.
Indeed, as we often say, Module Suite can accelerate this transition and further expand the benefits offered by Cloud solutions.
Why Module Suite?
First Extended ECM add-on solution OpenText Cloud certified for both VM and containerized Cloud deployments
Allows to replace existing custom legacy solutions as to facilitate the Cloud transition 
Allows to reduce management costs by replacing customizations with cloud-friendly solution

If you want to have a chat with us on your Cloud project, click here and book a free 2-hour long Cloud Readiness Assessment with AnswerConsulting. AnswerConsulting's experts will follow every single step of your Cloud project from start to finish (and beyond) ensuring a smooth transition and effectively handling migrations for a successful outcome.