Browse through Module Suite sample developments on OpenText Content Suite and get inspired!
These are application prototypes (e.g. Expense Management) but are by no means a fully developed application.
Their purpose is to demonstrate what Module Suite can do to help you tailor Content Suite / Extended ECM to your individual needs.
Third Party Due Diligence
Easily initiate and conduct assessment of third parties on Extended ECM.
Construction Project Transmittal
Learn how easy it is to automate transmittal processes within Extended ECM
Report and initiate a maintenance process directly on Extended ECM from a mobile device
Enhanced workspaces & task lists to tackle case management on Content Suite
Supplier Invoice Management
Streamline supplier invoice approvals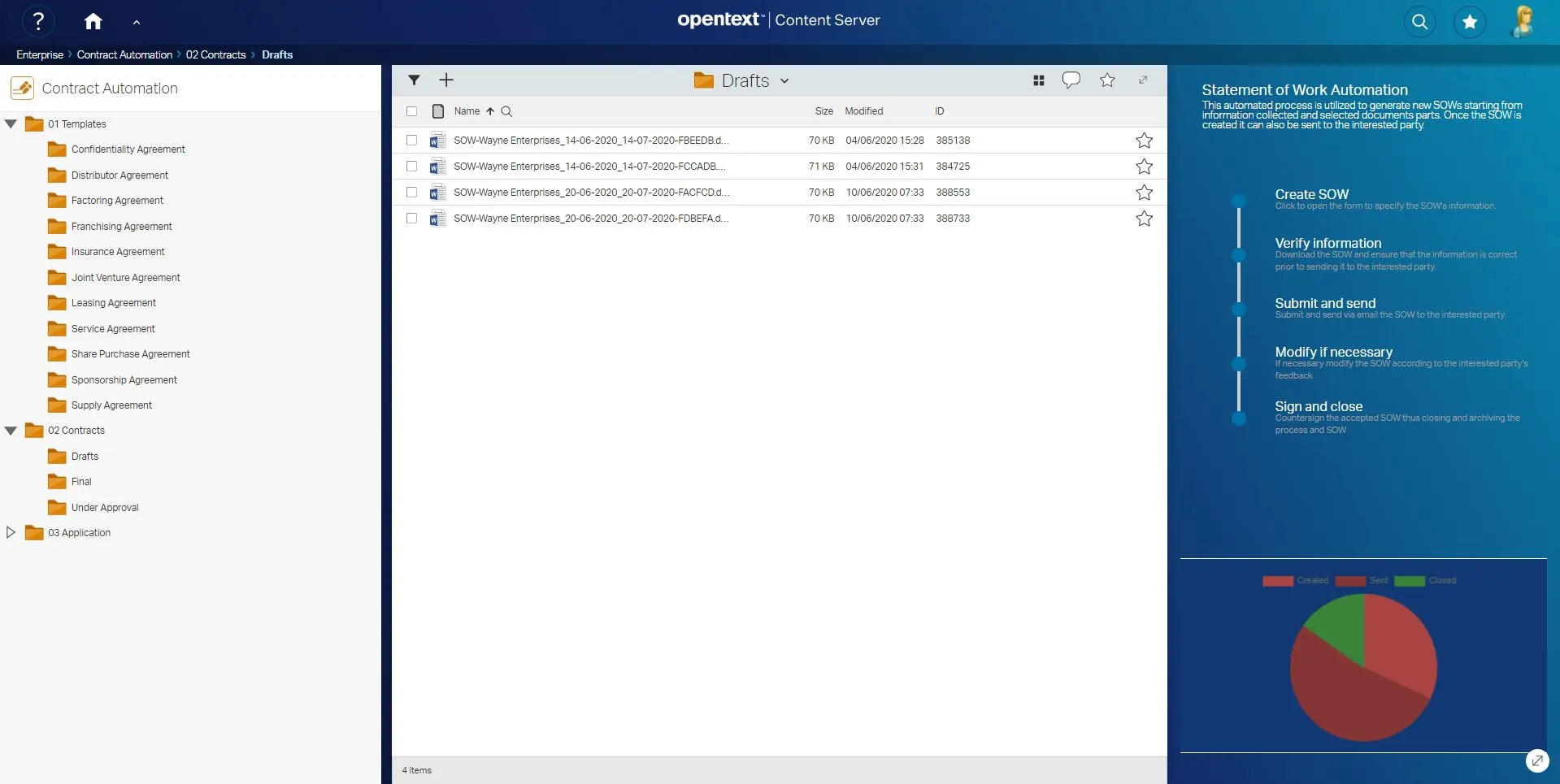 Generate contracts in no time by merging preapproved clauses & data collected through forms
Automate expense reporting through forms & multilevel workflows
Organize factory line shifts & gain relevant production statistics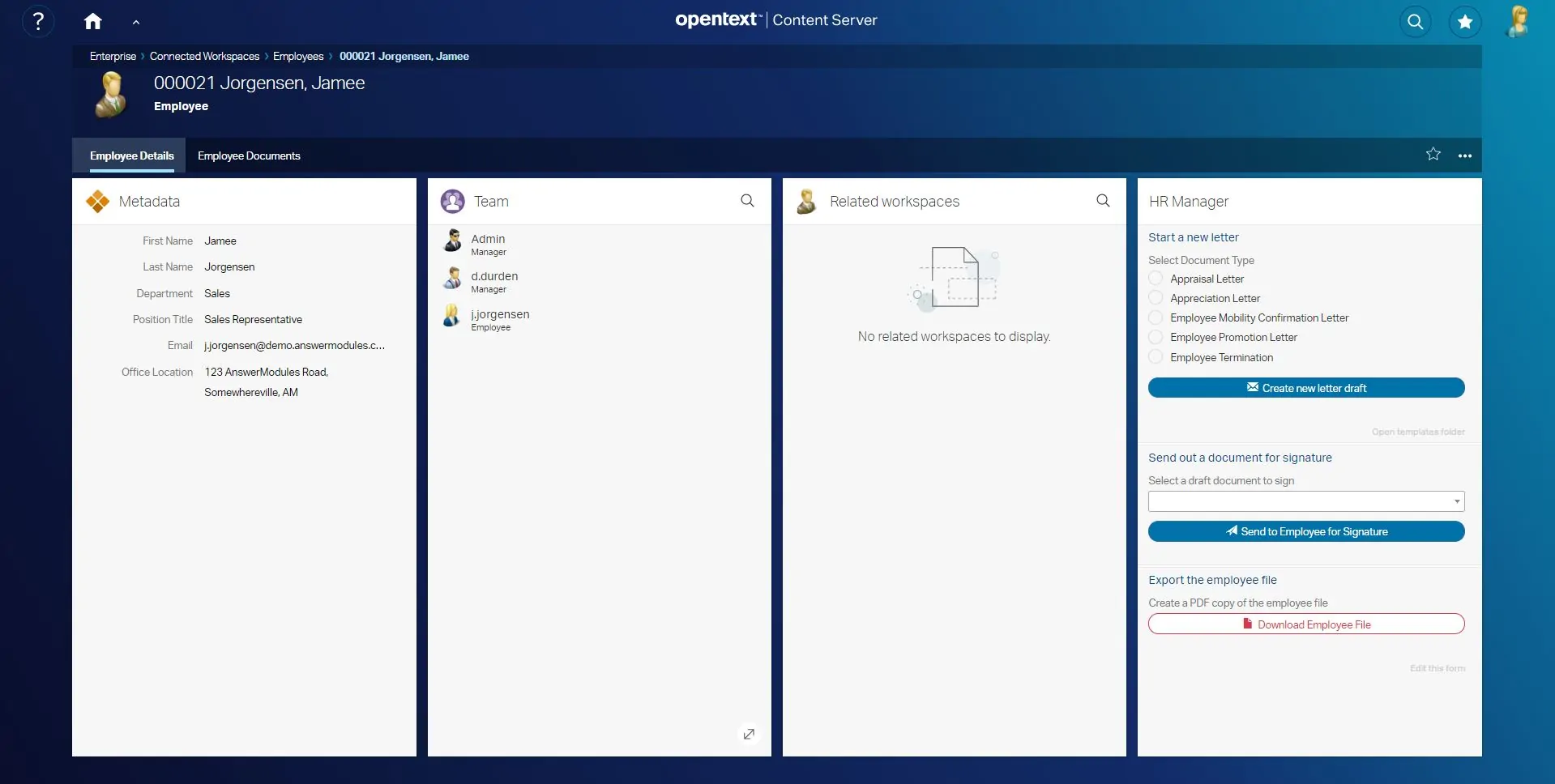 HR Correspondence Management
Automate the creation & signature of HR letters across your organization
Keep projects moving through content-rich forms & audit trails